EVA LOCATION : CANOE KAYAK RENTAL ON THE DRÔME & OUTDOOR ACTIVITIES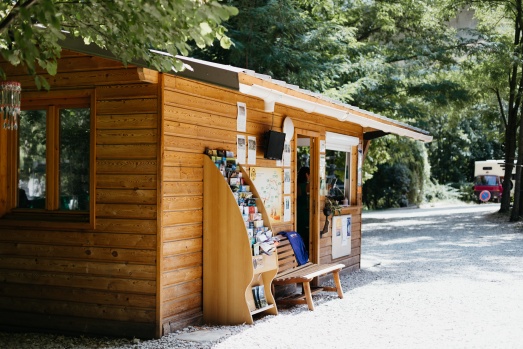 Our base is located in the heart of the village of Saillans, between Crest and Die, in a splendid setting by the water.
The whole team will give you a warm welcome in the shade of the Mediterranean vegetation. You will be able to discover different outdoor
activities
, supervised or not, in the best conditions. Finally, at any time of the day, you can refresh yourself and eat at
La Terrasse d'EVA
, the base's snack bar, by enjoying a burger or an ice cream during a relaxing moment !
Our activities :
-
Canoeing and kayaking
-
Mountain scooter "Sherpa"
-
Aquatic walk
-
Canyoning
-
Via ferrata
-
Climbing
Depending on the activity, basic equipment is provided. All our containers and waistcoats are washed and disinfected, in accordance with the hygiene and health safety standards of Covid-19. A sanitary protocol is applied on site. Remember to always bring closed sports shoes, a water bottle, a snack, sunglasses and sun cream.
THE DRÔME RIVER, THE LAST TORRENTIAL RIVER IN EUROPE !
In the heart of the Drôme, between the Vercors Regional Nature Park and the Diois Massif, the Drôme river has made its way through the limestone cliffs and picturesque villages. The absence of major developments, undisturbed hydrological functioning and the absence of large agglomerations lead to remarkable sites in the Drôme!
The river rises in the heart of the Diois and stretches for more than a hundred kilometres, flowing into the Rhône. It is navigable by canoe for almost 60% of its length and descends about 400 metres in height. The geographical situation makes it a southern river, very quickly heated by the sun (up to 24° in summer).This river, the largest in the department, is thus a paradise for white water sports enthusiasts for more than 60 km!Ideally located, the EVA rental base is situated halfway between Die and Crest: you can therefore discover the entire river.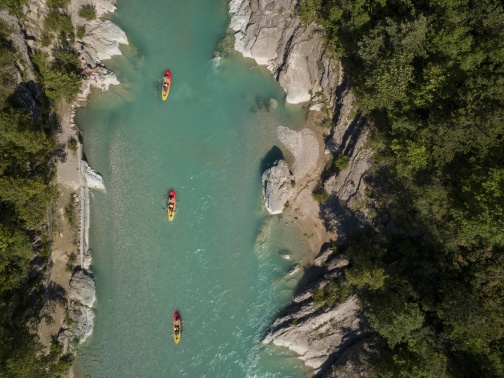 EVA LOCATION SUPPORTS THE PRESERVATION OF THE ENVIRONMENT
Since May 2013, EVA Location has been a member of the association for the promotion, management and development of the Biovallée® brand.
This commitment allows us to evaluate our practices through a common and evolving framework, together with the other tourist players in the valley.
The main objectives of Biovallée® are to commit in a structured way to a policy of saving energy and natural resources and to break the isolation by meeting other involved actors who share a sustainable future for this territory.